ROMANS

1:16
I am not ashamed of the gospel, for it is the power of God for salvation to everyone who believes, to the Jew first and also to the Greek
---
The reality of abortion is that 57 million babies have been recorded killed since 1973 and that number is rising as 3,500 – 4,000 babies continue to be murdered daily. We are living in the midst of a genocide and God hates the hands that shed innocent blood (Prov. 6:17). We must not neglect the children being abandoned and led to their deaths.
God has provided a way we can be reconciled to a right relationship with Him so that we don't have to indulge in bloodshed. Being guilty of sin before a holy and just God, we all deserve the penalty of sin – death (Romans 6:23). However, out of the abundance of God's mercy, He sent His Son to take upon our sins on Himself so that He would receive the penalty we rightly deserve. As Jesus became the substitute for sin on our behalf, "God demonstrated His righteousness so that He might be just and the justifier of the one who has faith in Jesus" (Romans 3:26). God then raised Jesus from the dead, giving the Father the ability to reconcile and declare righteous those who repent and trust in Christ alone to free them from the condemnation of sin. That same power that raised Christ from the dead is now at work in those who believe. "Therefore, repent and turn back, so that your sins may be wiped out" (Acts 3:19).
Part of living a life in accordance to repentance is placing your full faith in Jesus and continually abiding in Him and persevering until death. So "just as Christ was raised from the dead by the glory of the Father, we too should walk in newness of life" (Romans 6:2,4).
Having been made a new creation in Christ, "conduct yourself in a manner worthy of the gospel of Christ" (Phil 1:27). by loving your [preborn] neighbors as yourselves (Matt 22:39) and visiting orphans in their time of distress (James 1:27). Now's the time to stand up against the injustice of the preborn genocide!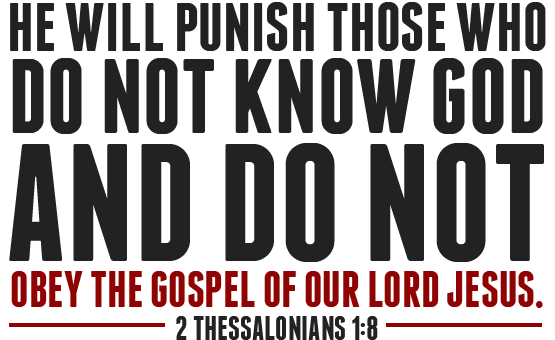 This content was originally published by Abolish Abortion California, and is used by permission. Abolish Abortion North Carolina is not formally affiliated with Abolish Abortion California, but shares its abolitionist mission and principles.